One of the most interesting areas of development in the consumer technology industry is wearable tech. The segment is in its infancy and no one quite knows whether it will prove to turn out damp squibs or cash cows (if you'll pardon the mixed metaphors). Top manufacturers are jostling for space with arguably premature "me too" gadgets that amount to little more than technology previews. There are even technology expos dedicated to this new sector.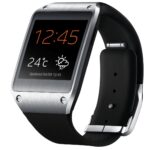 When Samsung brought out its Galaxy Gear, I thought "we might have something here". But the price was all wrong. I know the company can't expect to ship many units at this stage in the game, but the opening price of £300 for a bleeding-edge, partially-formed lifestyle accessory kept all but the most dedicated technophiles firmly at bay. The Gear has failed to capture the public's imagination and I think I know why. Putting aside the unconvincing claims that the Gear "connects seamlessly with your Samsung smartphone to make life easier on the go", there's one very big problem with this, and almost all other smart watches: it's ugly.
Watches long since ceased to be simply pedestrian tools that tell you the time. They are fashion accessories. They express our individuality. Who wants to walk around toting one of these half-baked forearm carbuncles?
So I noted with interest Motorola's announcement yesterday that the company is getting ready to launch the new round-faced, Android Wear-powered Moto 360.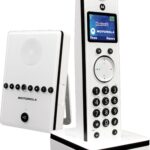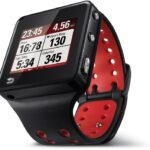 Somewhat like Apple. Motorola has a reputation for adding its own design twist to everyday technology. I have a DECT cordless answering machine from Motorola, chosen largely on the strength of its looks, in a market where most of these devices have very similar capabilities.
Motorola's previous attempt at a smart watch, the MOTOACTV, is frankly no supermodel. But if the MOTOACTV is the acne-ridden, orthodontic braces-sporting ugly duckling, the Moto 360 is the fully grown, airbrushed to perfection swan.
Just look at it. Now we're onto something. Now we've got a watch where I wouldn't have to spend all day persuading myself it's pretty. Quite the contrary. I'm not that bowled over by the leather strap version, but in metal bracelet guise, I think we're looking at a genuine designer item.
Pricing is yet to be announced, and no doubt it will be a long time before it's stocked in UK stores. But this Geek hazards a guess that it will be worth the wait. Until it's available, the only smart watch that comes close in terms of style in my humble opinion is the Pebble Steel
, which is a little hard to come by, this side of the Atlantic.