One of my intentions when creating Geek & Dummy was to review cutting edge and newly emerging tech but every now and again, I hit on an old favourite that just does its job so well it deserves to be re-visited.
Let me set the scene for my requirements in an action camera. I am an avid off-roader. I want a camera that can be bashed by branches, submersed in water and generally shaken to within an inch of its life. Through all that it still needs to shoot images of sufficient quality to edit into films.
I've tried numerous budget options where picture quality is laughable, especially in low light. I've also toyed with the high end GoPro range that, whilst capable, has so many drawbacks and reliability issues for such a high price tag, I struggle to see why they are the go-to answer for most professionals wanting an action camera.
So step up the Kodak PlaySport ZX3 and more recently the updated ZX5 variant. The action camera that makes the lofty claim of being shockproof, waterproof with in-built image stabilisation and HD quality images. Many action cameras claim it but is it true of the Kodak?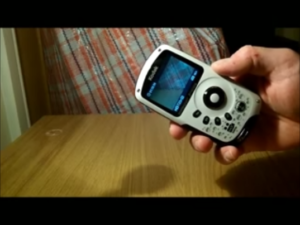 The camera itself is mobile phone size (approx 55mm x 115mm) with a rubberised finish and feels comfy in the hand. It has only 5 buttons and the main control is a 5-way rubberised button, positioned ergonomically for its operation. On first inspectio,n given the shape of the camera when compared with a GoPro, you could be forgiven for making the assumption it simply won't be up to the job. This camera is nothing short of astonishing, however. It has the standard 1/4" threaded adaptor on its base so, unlike the GoPro, your mounting options are cheap and varied.
The compartments that house the battery, SD memory card and charge points are all positioned under water tight sliding compartments. Having fully submerged this camera on a number of occasions, Kodak's claim of a waterproof design is completely true. And I haven't just dipped this in a pool or the bath. This camera has been through rivers of mud at speed and still come out smiling!
Here's a short demo of the cameras size and compartments and some examples of a few of the knocks and dips it's taken.

Pretty cool, right?
The image clarity is fantastic although I find full 1080p too detailed for the action footage I shoot. 720 at 60 fps gives a perfect balance between file size and quality. The in-built image stabilisation means it's easy to mount on say a Land Rover bonnet and still get a relatively stable image as the car bounces all over the road.
Sure there are some trade-offs. There is no option for an external mic. The built-in mic is sufficient for close up action though. In my extensive testing and editing of the footage, the PlaySport takes better quality images than cameras costing triple the price.
Kodak has gone for the middle ground in firmware, falling between the idiot-proof Flip and the overcomplicated Toshiba Camileo, with simple and obvious operation. It still has everything it needs to be an action camera – even a decent zoom feature.
So after I've ticked the boxes for rugged build, quality image, waterproof and shockproof, what else is essential in an action camera? Battery life! It's this area where all action cameras seem to be weak. I remember being particularly fed up with the GoPro because not only did the battery give me only 45 minutes of continuous video, it was a pain to open the waterproof housing and replace or charge the battery. And the battery cost silly money. Again the Kodak excels in this area. I get between an hour and 2 hours of continuous use, depending on the conditions. Then when it is time to change the battery it's simplicity itself; the waterproofing is built into the camera and replacement batteries slot in easily. Considering the PlaySport's battery is a standard 3.6V camera battery and can be bought anywhere for a few pounds this camera, on the market for 3 years now, is shaping up to be a Go-Pro killer!
I stumbled on this camera by accident but I'm so glad I did. I've spent hundreds of pounds on handhelds, Go-Pros and everything in-between. In the end this little £80 marvel stands out in every area and puts far more expensive models to shame.
You'll be buying this camera for its rugged and waterproof claims, and in those points the camera performs in a class of its own.
[easyreview title="Dummy rating" icon="dummy" cat1title="Ease of use" cat1detail="Fairly simple, point and shoot for good results" cat1rating="4.5″ cat2title="Features" cat2detail="Almost everything it needs as an action camera" cat2rating="4″ cat3title="Value for money" cat3detail="Considering what other action cameras sell for, its a snip" cat3rating="4.5″ cat4title="Build quality" cat4detail="I literally haven't been able to break one yet!" cat4rating="5″ summary="You can still buy these on Amazon but they are getting rare. If you see one then snap it up because they are amazing."]