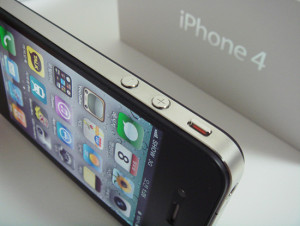 A few applications recently started failing to save photos to the iPhone camera roll. A quick dig around via SSH confirmed this; it was not that they were saving but were somehow hidden – they were not there at all.
It seems that some kind of permissions error had crept in over time. Connecting via SSH and issuing the command "chmod -R a+rwx /var/mobile/Media/DCIM" fixed this.
NB: Be aware that this grants all users/applications read/write access to the photo directory.
iPhone 4 image copyright © ji young YOON, licensed under Creative Commons. Used with permission.