As you know, Dummy and I are constantly on the lookout for good-value, great gadgets. Are you stuck for gift ideas for the tech-lover in your life? Look no further. Dummy has already offered you his "top five" list; here's mine.
Network-enabled media streamer: Roku LT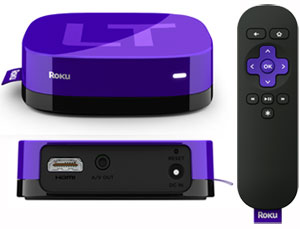 I've yet to review this device, but I bought one earlier this year, when Roku discounted them from £50 to £35. They're not quite that cheap now (up to £45), but they're still great value, very competent devices.
Roku's set-top boxes appeal to me, because rather than buying one of those super-expensive "smart TVs" (like Dummy did), instead for a relatively trivial sum, you can upgrade virtually any television with this small, unimposing gizmo. There are a few different media streamers in the series, but this bottom-of-the-range LT was more than sufficient for my needs – to stream media (from a wireless network connection) to a 32 inch television. The LT offers 720p HD video and has a super-low power consumption profile.
The idea is that you add various different "channels" from Roku's huge library, which includes iPlayer, Demand 5, 4oD, Plex, Netflix and a host of others. The LT's big brother, the 3, has more tricks up its sleeve, like a wired ethernet port, USB in, headphone socket on the remote (genius!) and games. I needed none of those though and have been absolutely delighted with the LT.
If Roku doesn't quite float your boat, you might want to consider an Apple TV. More expensive, feature-for-feature, but simple to use and well-appreciated by all its owners.
Low-cost hobby PC: Raspberry Pi
As you might have noticed, we're real fans of this British innovation. You are more or less limited only by your imagination. People are using Pis to run media centres, provide home surveillance, as a web server, for time-lapse photography, as a custom games console, and on and on. Prices start from about £24 for the model A, but I recommend starting with the B for the best experience.
This is a close call. There are more and more tablets on the market these days and the quality is increasing as manufacturers weed out early production problems. You won't get anything that I'd call "great value" from Apple or Microsoft, so that leaves us with the Android platform. And wow, there's an awful lot of choice now.
I'm torn on this one. Amazon is pushing out better and better Kindles at keener and keener prices. The Kindle Fire HD is a serious contender for this top 5 list – £120 now; that's a bargain. But ultimately, the fact that the Nexus 7 doesn't need to be hacked ("rooted") to get the best from it means that this tablet is the better choice in my opinion. You can pick one up for under £200 and I don't think anyone could be disappointed to find one of these in his or her stocking.
Portable Bluetooth speaker: Soundwave SW100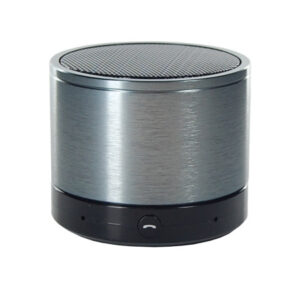 I've had more than six months with this speaker that I reviewed back in May this year. I just can't fault it. Great at what it does and a real steal at £20.
Budget Android phone: Huawei Ascend Y300
In an extremely saturated market, it's really hard for one phone to stand out from amongst the crowd. If we're going to continue the theme of great value for money though, I think you can't go wrong with the Ascend Y300 from rising star Huawei. Under a hundred quid. It'll do the job. And if you're buying for someone who's a little accident prone, better this than a four hundred quid Galaxy S4 (which is a really great phone by the way, but expensive).