Here at Geek & Dummy we have reviewed varied products this year and if you've been following our blog, you'll have noticed that Geek and I have differing tastes and requirements from our tech. Here are my top 5 products of the year, largely based around their impact on me. As you know, I'm a bit of a… well a dummy, so to appear on my list a gadget needs to be one of those tech products that basically works out of the box.
Synology DS213J 2 Bay Desktop NAS Enclosure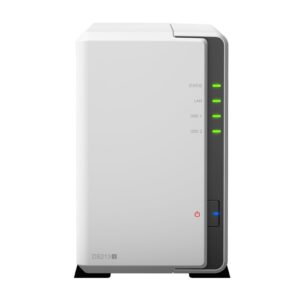 I've been using NAS type devices for many years now but this truly IS the daddy. NAS or Network Attached Storage is a system of 1 or more hard drives, a network connection and an operating system. It connects to your network, allowing other devices on the network to access and share files from a central location. Traditionally, quite a dumb device, these have now evolved considerably. The Synology comes with a veritable "app store" of free products to help you backup, stream media and download torrents. All this and RAID too, to ensure your valuable data is as safe as it can be.
The stand-out feature for me is DNLA. Put simply, with my Samsung Smart 3D TV on my home network, if I drop a a picture, some music or a film on the Synology box, my Samsung TV immediately sees it and I can access and watch it. Pure genius. The only thing to remember is that the purchase price doesn't include the hard drives you will need. When I bought my Synology NAS it worked out a lot cheaper to go and source (high quality) hard drives rather than take a pre-configured bundle. I opted for these WD 3TB SATA III Caviar hard drives: fast and quiet and at the right price!
PowerDirector 10 Video Editing Software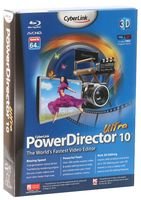 I'm an amateur film maker and this year I discovered PowerDirector 10. Having played with iMovie and Windows Movie Maker I was looking for some software to take me to the next level but with that all-important Dummy proviso: it must work out of the box without requiring a degree to understand it.
I have to say it's revolutionised my film editing. With some interesting sound editing capabilities built in, this year PowerDirector has helped both my Geek & Dummy and my 4×4 film viewing figures to soar. I particularly like the way it lets you create and edit mini slide shows within your film. The image enhancement options have rescued some dark and otherwise unusable footage on more than one occasion. This is my fav film from this year created with this software. The only downside is it is a resource hungry animal and you'll need something pretty powerful to run it properly. I'd recommend something like the Lenovo Ideacentre K450, with stacks of RAM, storage and video oomph.
Kodak Playsport ZX5 and ZX3 Action Cameras – Amazon for ZX5 but eBay for ZX3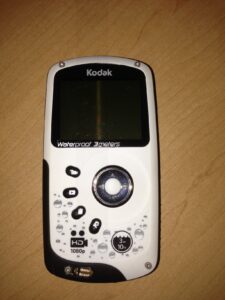 For the second year running these amazing little cameras have proved to be my mainstay action camera. I stumbled on them absolutely by chance and have since bought 7. They are relatively cheap and I have been buying both the ZX5 and the ZX3 (the latter second hand on eBay). They are essentially the same camera but the older ZX3 has a removable battery and to be honest, I quite prefer the older one because of that. Other than the battery they take exactly the same images and that Kodak lens is amazing. It completely puts to shame the very expensive and industry standard GoPro in the image and even sound department.
Where the GoPro and indeed most action cameras require a secondary housing to make them waterproof and shockproof, the Playsport range in standard guise does all that as standard. Believe me I have tested them to near destruction on many occasions during the year. I took one on holiday with me this year and it made a fantastic underwater film without the need to add a cumbersome case.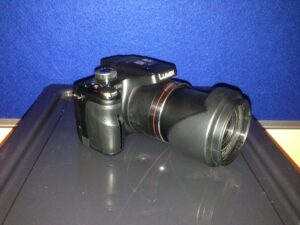 This is the second of three cameras to make my short list this year and another that has helped me improve both my stills photography and my video photography. Originally when I bought the Lumix Bridge camera the theory was I needed to progress beyond a standard happy snapper but not go so far that I'd need to spend an hour reading a manual every time I wanted to take a picture. This camera has a top quality lens and a very simple dial that allows you to alter settings quickly to match the type of photography you're taking.
Whilst I didn't consider this aspect when I bought it, to my amazement the video functions of the camera are also fantastic. Often you find that the video features are a bit of an afterthought on stills cameras and are low quality. Not so with the Panasonic and whilst it can be difficult to hold steady, the clarity of the video images is the best of any camera I own, probably thanks to the quality of its lens. Read my full review here.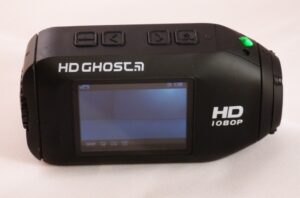 So to my last but definitely not least tech buy of the year. When I originally reviewed this action camera I was in two minds about it. In fact when I re-read my review I've been down right uncharitable. Looking at the facts, its  expensive compared to the Kodak range and straight out of the box the image quality, mounting set-up and operation are all a bit of a pain. Keeping to my Dummy ethos, it felt like a bit of a hassle to be honest.
Having now lived with it for a month or two, boy is this a piece of kit. It seems that the issues I had filming in low light are resolved by a slight tweak to the aperture settings. Bluetooth connectivity to my mobile phone turns out to be a great, though rarely used feature – I can view what the camera sees, on my phone. The remote control is a revelation for action camera photography; by making it so much easier to switch on and off this vastly reduces the amount of boring footage I have to edit out. You'll need to buy a decent class 10 microSD card to get the best from it, but they have come right down in price now.
Ok; all of this comes with a £250 price tag (Geek & Dummy do have a 10% discount voucher for the first lucky reader requesting it) but for the time it saves me and the quality of the images I'm now getting, it's worth every penny. In fact do you know what, I'm getting another one for Christmas!