I am constantly on the look out for good action cameras
. The action I shoot is quite specific in that I attach cameras to off-road vehicles and I insist on them being robust, easy to use but obviously able to capture quality images in all weathers. Audio is important to me to the extent that there must be sufficient sound quality to capture an old Land Rover engine.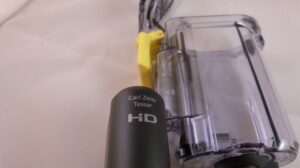 The market leading GoPro range
can be found wanting in many of these areas: the moment the sun goes in or you drive down an enclosed lane, the picture quality plummets. That and thinking of the extra case needed to make it waterproof and the poor sound, well it's fair to say I'm not a GoPro fan.
So I read about this Sony Sport Camera
and the fact it was running a Carl Zeiss lens
and I was excited about the prospect of some high quality images. Perhaps I'd found a competitor to my current camera of choice the Drift Ghost HD
?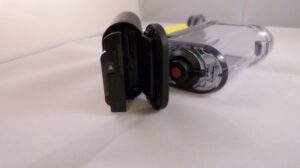 Out of the box I was immediately a little disappointed. Everything felt flimsy and light. The access panel to the camera's inner workings is a really shoddy-feeling click-off panel. I was willing to forgive it this because after all, it did come with a snazzy looking waterproof case. The battery compartment was similarly fiddly and cumbersome and this camera was starting to me more like one of those cheap Chinese ones you pick up from eBay. I couldn't help but hold it up to the HD Drift Ghost and wonder if I had paid a lot of money for a dead duck!
It uses what is now the standard (MicroSD memory cards
) and can handle up to 32GB.
From some quick research, it had everything I expected from an action camera in this price range other than, weirdly, a colour screen. Instead Sony assumes the wireless connection to your mobile phone will be all you will ever need. I think that's a big mistake. Action cameras should trade on simplicity and image quality and I'm not a fan of unnecessary bells and whistles that do little other than push up the prices.
So I read 'Carl Zeiss' on the side of the camera by the lens. Surely the pictures at least will be high quality?
Okay then, time for a short video demonstrating the footage this camera takes.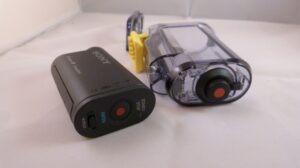 What can I say after that? To be honest I cut my review short. It's quite simply unfit for purpose and I returned it to Amazon for a refund. I really could not find one redeeming feature in this camera and apart from the poor case design, average sound, average visuals it simply didn't work. The on/off switch through the case was rubbish and often wouldn't toggle the power without some serious force. It was just a really bad user experience and something that I recommend you avoid. You would be much better off spending a little more for a Drift Ghost HD
or even a little less and getting the Kodak PlaySport Zx5
, both of which are superior in every single way.
I had high hopes for this camera and it's not often I buy something that so bitterly disappoints. I've watched and read quite a few reviews that seem to make some lofty claims and I can only guess they are sockpuppet reviews from retailers because this camera is nothing short of useless. In fact since buying it and writing this review I notice the price is plummeting which tells you all you need to know really!
[easyreview title="Dummy rating" icon="dummy" cat1title="Ease of use" cat1detail="No screen to align the camera; on off button is hopeless." cat1rating="0.5″ cat2title="Features" cat2detail="I'll credit it a 2 because of the features it claims it has. I didn't get that far." cat2rating="2″ cat3title="Value for money" cat3detail="I found it unfit for purpose. Certainly expected a lot more for the money." cat3rating="1″ cat4title="Build quality" cat4detail="Everything about it felt cheap and shoddy" cat4rating="0.5″ summary="I'd spend a quarter of the price of this on an eBay special and get better quality ."]