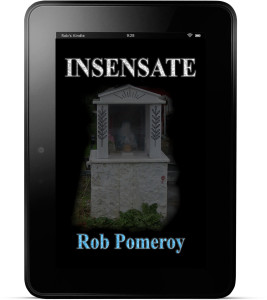 When last week I read about the new $199 Kindle Fire released in the States, my first thought was, "This is a loss leader for a content delivery system." Amazon has recognised it can make so much money out of selling ebooks, it doesn't need to make a profit on the reading units.
In the Fire, Amazon has produced a unit that can in all important respects compete with most of the other tablets/pads out there, apparently (but not actually) for a fraction of the cost to the consumer. Obviously, Amazon wants to be positioned ready for when that 50:50 ebooks-to-print-books ratio tips to 75%+. And of course it's not just ebooks, because Amazon can deliver audio, video and apps to the Fire, positioning it squarely in Apple/iTunes territory.
How is Apple going to challenge a $199 contender to the $499 iPad's crown? I think we can be certain that Apple will respond forcefully – it can't afford to take a drubbing in its most strategic consumer sector. Nevertheless, this looks to me like a very smart move on Amazon's part and I'm not sure which (if any) large company is in a position to challenge this move.
It looks like PC Pro agrees with me. What do you think?