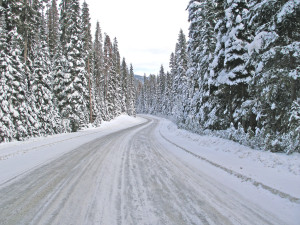 Oh come on frosty mornings!
Your charms are wearing thin.
I'm weary of commuting in
a car as cold as sin.
It makes me nervous when the engine
doesn't want to start.
Its coughs and splutters are like a
rhinocerous's fart.
The wheel has induced frostbite;
the engine's rattling.
Suspension's frozen creaking
sounds like chickens have moved in.
The washer jets are iced up
and the roads are slick as grease.
It'll be a downright miracle if
I get there in one piece.
Jack Frost no longer pleases me
with trees full of dandruff.
So come on frosty mornings,
you've held court for long enough!
Winter road image copyright © Thomas Quine, licensed under Creative Commons. Used with permission.