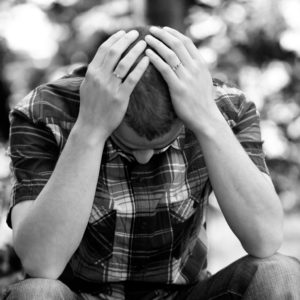 This is one of the few scripture verses I can remember (Ishmael made it into a handy song). Proverbs 14:14 – "A backslider gets bored with himself, but a godly man's life is exciting." (The Living Bible) Or, "The backslider in heart will be filled with the fruit of his ways, and a good man will be filled with the fruit of his ways." (ESV)
The bible doesn't really expand on what "backslider" means. For me, a simple definition would be "a person who formerly claimed to be a Christian but whose life is not bearing the fruit one might expect of a Christian". I would describe two types of backslider:
A Christian whose life is currently dominated by sin.
A person who never was a Christian and who has reverted to type.
I wouldn't dare to call the apostle Paul a "backslider", but his self-effacing remarks in Romans 7:15-24 hint at type 1 backsliding:
15 For I do not understand my own actions. For I do not do what I want, but I do the very thing I hate. 16 Now if I do what I do not want, I agree with the law, that it is good. 17 So now it is no longer I who do it, but sin that dwells within me. 18 For I know that nothing good dwells in me, that is, in my flesh. For I have the desire to do what is right, but not the ability to carry it out. 19 For I do not do the good I want, but the evil I do not want is what I keep on doing. 20 Now if I do what I do not want, it is no longer I who do it, but sin that dwells within me.

21 So I find it to be a law that when I want to do right, evil lies close at hand. 22 For I delight in the law of God, in my inner being, 23 but I see in my members another law waging war against the law of my mind and making me captive to the law of sin that dwells in my members. 24 Wretched man that I am! Who will deliver me from this body of death?

ESV
If Paul felt this way, then for sure, backsliding is something we all experience in our lives, from time to time. These days though, I'm starting to wonder if most people you'd describe as "backsliders" were in fact never Christians at all. Check out 1 John 1:5-10:
5 This is the message we have heard from him and proclaim to you, that God is light, and in him is no darkness at all. 6 If we say we have fellowship with him while we walk in darkness, we lie and do not practise the truth. 7 But if we walk in the light, as he is in the light, we have fellowship with one another, and the blood of Jesus his Son cleanses us from all sin. 8 If we say we have no sin, we deceive ourselves, and the truth is not in us. 9 If we confess our sins, he is faithful and just to forgive us our sins and to cleanse us from all unrighteousness. 10 If we say we have not sinned, we make him a liar, and his word is not in us.

ESV
Once someone has the Holy Spirit indwelling, he is still capable of sin, but that goes against his new nature. This grieves the Holy Spirit. A Christian must inevitably show increased fruit of the Spirit – this is an unstoppable power at work in him. See Romans 8:11:
If the Spirit of him who raised Jesus from the dead dwells in you, he who raised Christ Jesus from the dead will also give life to your mortal bodies through his Spirit who dwells in you.

ESV
So generally for "backslider", I read "wasn't a Christian in the first place". But that probably sounds harsh and I certainly don't make it a rule. Ultimately only God truly knows the state of a man's heart. 1 Samuel 16:7:
But the Lord said to Samuel, "Do not look on his appearance or on the height of his stature, because I have rejected him. For the Lord sees not as man sees: man looks on the outward appearance, but the Lord looks on the heart."

ESV
"Depressed" image copyright © Sander van der Wel, licensed under Creative Commons. Used with permission.